We regret that books cannot be downloaded for learners outwith Scotland at this cfe study guide pdf. Books should be downloaded by staff – not pupils – to comply with copyright terms and conditions. First, log in to the database: Staff can either log in with your Glow account or your school's Scran account.
All Scottish teachers have Glow accounts, and all Scottish schools have Scran accounts. Glow: Click on Log in with Glow at the right hand side of the screen. Use your Glow username and password to log in. Scran: Type in your school's Scran username and password to the Scran Log In at the right hand side. Teachers can also get free Scran access at home: click here to apply.
To search for a book, type the author or title into the 'Search Database' box and press the Enter key, or click Go. The Books for All Database is managed by CALL Scotland and funded by the Scottish Government. The database is maintained by Scran. Contributed books from Aberdeenshire Council VI Service – thank you!
New: Teejay Maths 1a with answer boxes. This is a Zipped file so follow the instructions on the Download page to download and unzip it. New: Teejay Maths 2b with answer boxes. And thanks to Marie Lawson, Shetland, for large print versions of National 5 Maths by David Alcorn. Marie Lawson from the Vision Service in Shetland has contributed Nelson Thornes Maths in Action S4-1, in large print 18 – thanks again! Thanks again to Marie Lawson in Shetland for more Large Print secondary maths books.
Thanks once more to Marie Lawson in Shetland for contributing an 18 point Large Print version of National 4 Maths by David Alcorn, published by Hodder Gibson. Microsoft Word format, which is helpful if you need to change the font or font size, or convert into other formats. The database also has the original PDF of the book, courtesy of Hodder Gibson. What Can You See in this Cloud? Thanks to BrightRED for these PFDs of their Study Guides.
More English books from VTSS Edinburgh. Big thanks to BrightRED who have supplied us with digital versions of their Study Guides. Thanks once more to Marie Lawson in Shetland who has contributed New Maths in Action 32 in 18 point Large Print. This adds to Large Print versions of 11, 12, 21, 22 and 31 books that Marie has already provided to the database. Lots of new books – all English Books, All PDFs, mostly large print. Can I Stand On Your Head?
The first batch of English books from VTSS Edinburgh are now available. Most of them are Large Print versions, and many are available as both Word Docs and PDFs. There are a few scanned books in here too. At Home with Science: Dig and Sow! We've uploaded a new batch of VTSS files – these are a mix of scanned and Large Print. Just before Christmas Mary Matson from Edinburgh and Lothians VTSS transcription team kindly gave us over 15,000 files to add to the database. Rebecca Gow here in CALL, with help from James, a student, have gone through this treasure trove and sorted the files into complete books.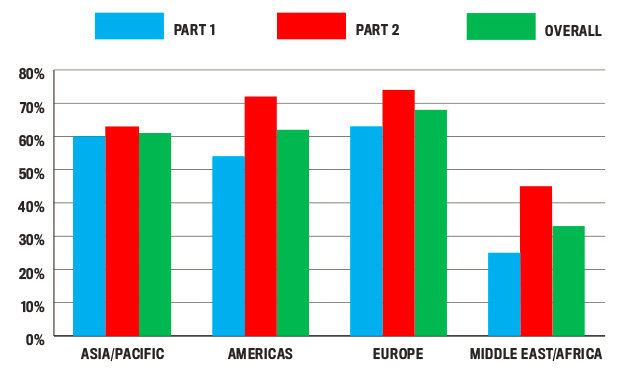 Some of the books are beautifully laid out Large Print, whilst others are scanned copies of paper books. So why use the Large Print version and why use the original PDF? You can print out the Large Print version and therefore have a Large Print paper copy for the learner. The PDF from the publisher, on the other hand, looks just like the paper book and so may suit learners with a physical difficulty or dyslexia who might prefer the digital version to match the hard copy book. Books for All Database records and we hope that it is clearer and encourages staff to read and understand the terms and conditions. We are very grateful to Tom for his understanding and for allowing us to share his publications, free of charge, so that learners with print disabilities can access them.
Just before Christmas one of the files appeared on Wikispaces, freely downloadable. This emphasises how important it is to abide by the Books for All terms and conditions and to ensure that the files are only provided for learners with print disabilities. If we collectively don't protect the publishers' rights and property, they very likely won't let us share their files. Thanks yet again to Marie Lawson in Shetland who has contributed New Maths in Action 31 in 18 point Large Print.